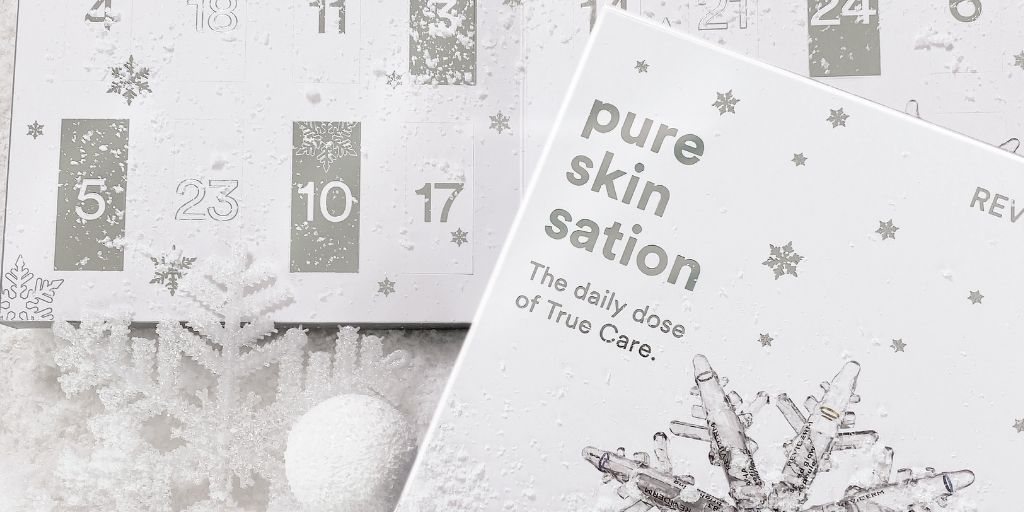 Ovaj Božić neka vaša MLADOST bude na prvom mjestu!
Neizbježno božićno odbrojavanje je započelo! Adventski kalendari ljepote posljednjih su par godina visoko na popisu želja svih koji posvećeno brinu o zdravlju i ljepoti svoje kože.
 Zašto odabrati REVIDERM Adventski kalendar?
Naš REVIDERM Adventski kalendar pravi je saveznik za dane ususret Božiću koji za našu kožu vrlo često predstavljaju izniman napor. I to se vidi! Domjenci, druženja u zatvorenim i zadimljenim prostorima – sve to naša koža pamti. Senzacionalna količina aktivnih sastojaka u REVIDERM Adventskom kalendaru za pravu dnevnu dozu TRUE CARE-a izbor je s kojim ne možete pogriješiti.
6 moćnih ampula za zimsku njegu i 2 ampule za trenutni GLOW efekt
Ampule koje se nalaze u kalendaru dijelimo na CARE i EFFECT ampule. Jedna se nanosi kao CARE ampule, a jedna se nanosi kao posljednji korak u njezi. Speed lift ampula ide posljednja, a Speed glow ampula ide kao i sve, nakon čišćenja i toniranja i prije seruma.
 CARE ampule dijelimo na:
AHA ampula za rafiniranje
B3 ampula za posvjetljivanje
CERA regenerirajuća ampula
C revitalizirajuća ampula
HYAL ampula za popunjavanje
PEPTIDE ampula za zatezanje
 EFFECT ampule dijelimo na:
SPEED GLOW za trentno osvježen izgled
SPEED LIFT za trenutno zatezanje umorne kože
 Pametno osmišljena kombinacija ampula za efikasnu njegu
U našem se kalendaru nalaze mali saveznici koji će vašu kožu na dnevnoj bazi pripremati za sve napore i obaveze koje joj predstoje. Ovaj pametno osmišljen sustav ujedno nazivamo i trenerima vaše kože jer djeluju kao svojevrsna priprema za dane kada je naša koža izložena dodatnom stresu.
Nagradite sebe ili neku vama dragu osobu kompletnom njegom koja ne traži puno planiranja ni promišljanja. Svaki dan, druga ampula za besprijekoran izgled i zdravlje vaše kože!
REVIDERM Adventski kalendar je dostupan i u vašem najbližem REVIDERM centru.