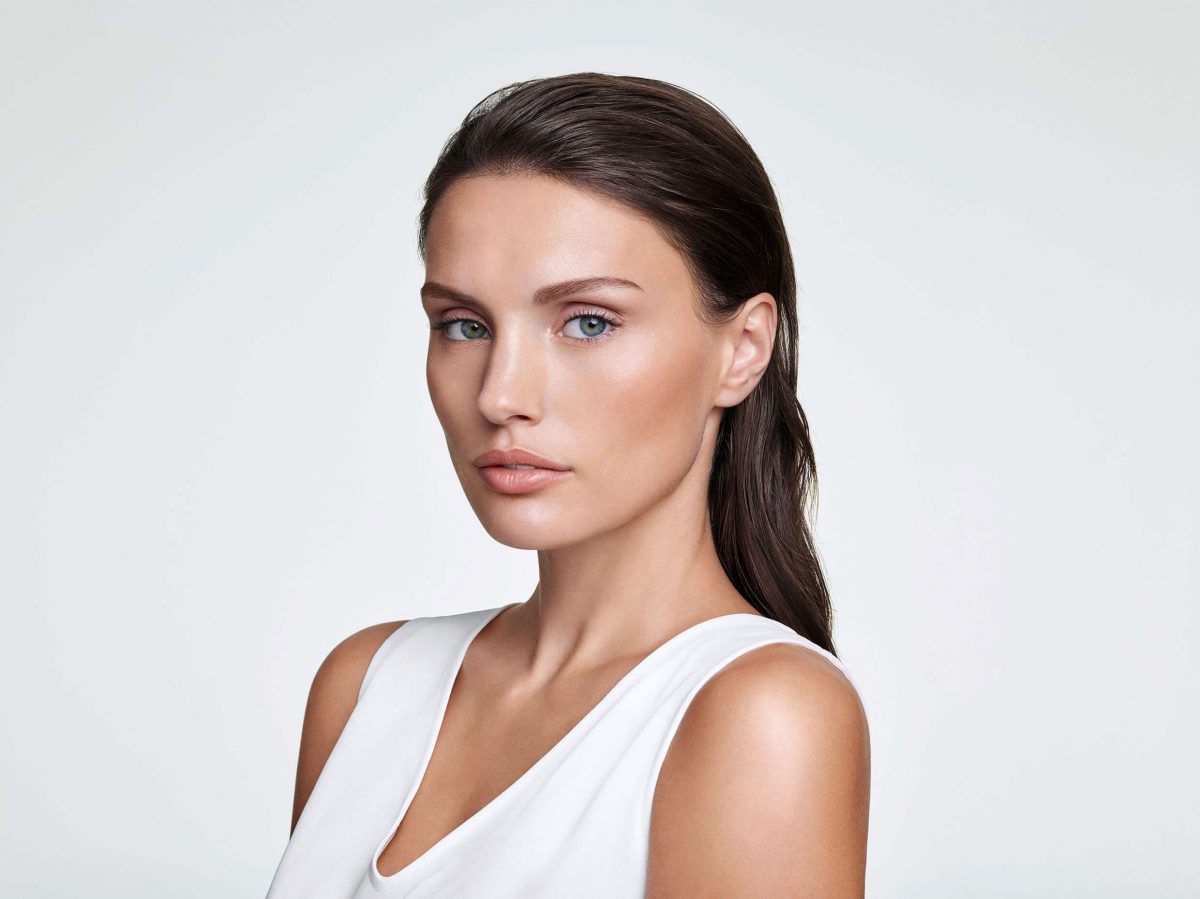 Pronađi savršeni puder jednom zauvijek!
Svaka žena koja je ikada tragala za savršenim puderom zna da je ta potraga puno više od pronalaska odgovarajuće nijanse. Iako se smatra da je puder temelj dobrog make up-a, najvažniji faktor ipak leži ispod tog sloja, a riječ je o zdravoj, njegovanoj i lijepoj koži kojoj će make up služiti za naglašavanje ljepote, a ne za skrivanje iza njega.
Što odgovara tvom tipu kože, koje su prednosti mineralnog make up-a i kako od pudera izvući maksimum, neka su od pitanja čiji odgovori će ti pomoći da lakše uđeš u trag svom novom favoritu!
Ako imaš suhu kožu koja djeluje beživotno, pomozi joj postići sjaj! Odaberi tekuće, kremaste ili uljne podloge, a odličan izbor bit će i BB kreme ili tonirane kreme s učinkom prirodnog sjaja. Svakako nastoj izbjegavati mat efekt koji ima tendenciju isticanja suhih dijelova. Prije nanošenja, pripremi svoje lice laganom dnevnom kremom ili hidratantnim primerom, a ako tijekom dana primijetiš da ti se koža suši, osvježi ju hidratantnim sprejem koji će prodrijeti kroz make up i dati licu potrebnu svježinu. 
Idealan izbor mineralnog pudera koji odgovara suhoj koži je Reviderm Selection Stay On Minerals tekući puder ako želiš jače prekrivanje ili Secret Foundation Serum, tonirani serum, kada želiš naglasiti sjaj lica i zdravi ten.
Tips & Tricks: Za dodatni sjaj, pomiješaj puder s malo vode prije nanošenja, a u istu svrhu možeš i nakon nanošenja pudera prijeći po licu vlažnom spužvicom!
Ako imaš masnu kožu, vjerujemo da ti riječ "sjaj" ionako nije omiljena, ali ćemo ipak napomenuti – izbjegavaj podloge koje daju sjaj jer bi mogle stvoriti još masniji izgled. Odaberi formule na bazi vode, praha ili one matirane koje će kontrolirati izlučivanje viška ulja i neće uzrokovati osjećaj težine. Upijajući sastojci kao što je silicij su poželjni, kao i oil-free oznaka. Mineralni puderi su idealni za masnu kožu jer neće začepiti pore a ujedno će matirati cijelo lice.
Ukoliko je tvoja koža masna naša preporuka je nagrađivani Reviderm Illusion Loose Minerals puder u prahu, omiljeni proizvod brojnih vizažista zbog dugotrajnog otklanjanja sjaja s lica. Ako pak želiš samo maknuti sjaj ili fiksirati make up isprobaj transparentni puder u prahu Mineral Shine Stopper.
Za one koji preferiraju pudere u kamenu naša preporuka su Travel Pressed Minerals kompaktni puder ili Diamond Perfector s kojim se osiguratva ujednačeni ten.
Tips & Tricks: Koristi spužvicu ili kist kako bi nanijela puder, nikako prste, jer oni mogu na lice prenijeti dodatnu količinu ulja (i bakterija).
Iako u sebi sadrži riječ "problem", što ne zvuči ohrabrujuće, ne brini, uz pomno praćenje lakše ćeš detektirati što funkcionira na tvojoj koži. Kao odličnu opciju preporučujemo ti mineralne pudere koji, osim što primarno imaju funkciju uljepšavanja, ujedno na kožu djeluju smirujuće i ljekovito. Pritom su potpuno prirodni i ne sadrže štetne sastojke, a više o njima pročitaj pri dnu ovoga članka.
Problematičnoj koži odgovaraju svi Reviderm puderi (ovisno o tvojim preferencijama) s tim da tekući puderi imaju veću moć prekrivanja, pa su čest izbor kod osoba koje se bore s aknama na licu. Osim pudera, najbolji prijatelj problematičnoj koži je Reviderm Mineral Cover Cream, korektor koji će, osim prekrivanja sitnih nedostataka na koži, ujedno isušiti prištiće i smanjiti upalu! 
Tips & Tricks: Na prištiće stavi purity roll-on, SOS proizvod s mikro srebrom koji ubrzava zacijeljivanje upale a tek onda puder.
Neizbježno je da se koža tijekom godina mijenja i najbolje je tim promjenama se i prilagoditi kvalitetnom anti age njegom. U ovom slučaju, teške podloge koje se mogu smjestiti u sve pore, linije i bore, više nisu dobra opcija. Zreloj koži puno bolje odgovarat će što prirodniji efekti i lagane podloge kao što su BB kreme ili tonirane kreme. Ako se odlučiš za puder, neka bude mineralni puder, a prije ikakvog nanošenja obavezno stavi hidratantnu podlogu. Mineralni puderi, za razliku od klasičnog make up-a, ne ulaze u pore i zbog dijamantne prašine se stvara reflektirajući efekt što za posljedicu ima prirodniji izgled na zrelom licu.
Naša preporuka pudera za zrelu kožu je Secret Foundation Serum, uz koji zrela koža dobiva poseban sjaj i svježinu, a u kombinaciji s Bright Up Minerals korektorom koji će posvijetliti područje ispod očiju koža će zablistati.
Tips & Tricks: Spriječi neželjeno "gužvanje" nanošenjem podloge za sjenilo na bore i tako stvori ravnomjerno platno za savršeni make-up!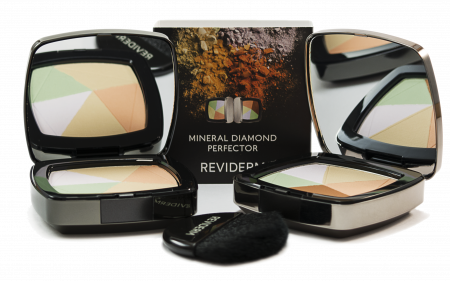 Iako mu je primarni cilj uljepšavanje, popratne karakteristike mineralnog make up-a mogle bi te oduševiti, pogotovo činjenica da na kožu djeluje smirujuće i ljekovito! Predrasude slobodno ostavi po strani jer mineralni puderi itekako mogu prekriti sve što želiš prekriti, a ujedno su i potpuno prirodni te kao takvi odgovaraju svim tipovima kože. Također, jačaju otpornost stanica kože, ublažavaju iritacije, ne zatvaraju pore i smanjuju vidljivost bora. A sve to bez konzervansa, umjetnih bojila, parabena, alkohola, mirisa i sličnih štetnih sastojaka, kao i bez onog osjećaja "maske" na koji je sve manje žena spremno pristati.
Ako si usvojila osnove o svom tipu kože, vrijeme je da ih primijeniš u praksi. Na našim blogovima možeš pronaći puder koji ti odgovara, kao i video tutoriale u kojima vodeći hrvatski make up artist, Saša Joković, otkriva dodatne trikove za upotrebu mineralnih podloga. Ako želiš saznati zašto je Reviderm odličan izbor kod problematične kože izdvoji vrijeme za video:
Kada odabereš novog miljenika svoje kozmetičke torbice, nemoj zanemariti ni činjenicu da će puder puno bolje i profesionalnije izgledati na licu uz kvalitetne kistove. 
Vjerujemo da to već znaš, ali – ne zaboravi i njih održavati čistima, jer zdrava koža uvijek će biti najbolje platno za tvoje kistove!
Želiš saznati više o mineralnom make up-u?
Ako ti ovih 5. razloga nisu dovoljni da se odlučiš prijeći na mineralnu stranu, pročitaj najčešća pitanja o REVIDERM mineralnom make up liniji!